Best Auto Repair Mechanic in Albuquerque JSV Automotive is a local and family owned auto repair and maintenance shop in Albuquerque where our crew's mantra is to treat each vehicle as we would treat our own. And this philosophy clearly shows in the quality of our work, the loyalty of many of our long-term customers and countless raving 5-star reviews we receive. Whether your daily driver needs repair and maintenance, or your vintage pride needs carefully looked at or you want to ensure your performance cars and off-road trucks do what they're supposed to do, JSV Automotive is the right place for you to be
For the big, national chain shops, you are just a number and $$ – a transaction. For us, you're a long term relationship. We take extremely good care of your vehicle needs at very affordable rates. We offer personalized services based on your specific needs. Our mission is to be your go-to auto repair and maintenance shop into the future.
We have a highly trained and experienced crew and they're is able to handle all makes and models of sedans, SUVs, sports cars, convertibles, trucks, heavy duty vehicles and RVs. Call us today or drive into our warm and welcoming shop at 4315 Menaul Blvd NE, Albuquerque, NM 87105 and we will be happy to not only assist you, but exceed your expectations in every way possible.
Some of the key types of car repair and auto services we provide are:
Vehicle Inspection and Tune Ups
Suspensions, struts and shocks
Alternators are charging systems
Factory scheduled maintenance

Engine Repair and Maintenance
Brakes service and repair
Computer diagnostics for the check-engine light
AC malfunction, cooling or heating
Electrical systems service and repair
Fuel pumps service and replacement
Oil change, lube and filter
Air filter inspection and replacement
Water pumps service and replacement
Fan belt inspection and replacement
Radiator inspection and service
Steering and suspension service
Tire repair and replacement
Fuel injection cleaning
Factory scheduled maintenance
Wheel bearings issues
Welding
Vehicle upgrades of all types
Trucks, semis and heavy duty vehicle repair
Any other problems you suspect might exist…
Our mechanics are trained and qualified to service all types of vehicles including domestic and foreign brands of cars, trucks, semis, heavy-duty trucks, gasoline or diesel engines, RVs and other specialty vehicles. We are experts in servicing vintage and classic cars as well as exotic cars and all sorts of muscle cars.
Can you imagine all these auto repair and service capabilities under one roof, performed at the highest quality by our fantastic crew. Come in to our shop, or give us a call and give us a chance to show you the best mechanic experience in not just Albuquerque but all of New Mexico!
Why JSV Auto Repair is your best choice in ABQ
Peerless Quality of work
Our mechanic crew at JSV auto repair has several decades of combined experience with every make and model of vehicles. We have serviced 60-year-old vintage cars as well as modern million-dollar exotic cars and everything in between. We have opened our business with a single objective – "Deliver the highest quality of repair and service. Every time." And this shows in our work.
Unbeatable Customer Service
The only thing we care about as much as we care about your vehicle is your experience working with us. Our crew is a fun and friendly bunch for whom cars and trucks are not just a profession but their one true passion. This is a great combination that naturally and effortlessly delivers spectacular customer service to you. Our growth is via your happiness, your vote of confidence, your word of mouth to your family and friends and your reviews. So your satisfaction means everything to us.
High Value for Money
Our auto repair shop is conveniently located in Albuquerque. We carry the most modern and cutting edge tools and we carry all sorts of them in order to be able to serve your every vehicle need. And we take the time and care to deliver the best quality of service for your vehicle. Most importantly, we do all this at very affordable rates. Our quality to price ratio is unbeatable in New Mexico.
Convenience and peace of mind
We are conveniently located in Albuquerque. We accept calls and appointments so we can work to minimize your wait time as your vehicle gets serviced. To the extent possible, we give you an estimate of the cost of the job at hand. We've mentioned this before but once the job starts, we do not rest till we've done the best repair, service or upgrade job than is humanly possible. If you're not satisfied with our work, we will do whatever is needed to fix it. If these aren't reasons enough to try us out, we don't know what is!
A small sample of the many 5-STAR Google reviews our mechanics have received for their top quality auto repair work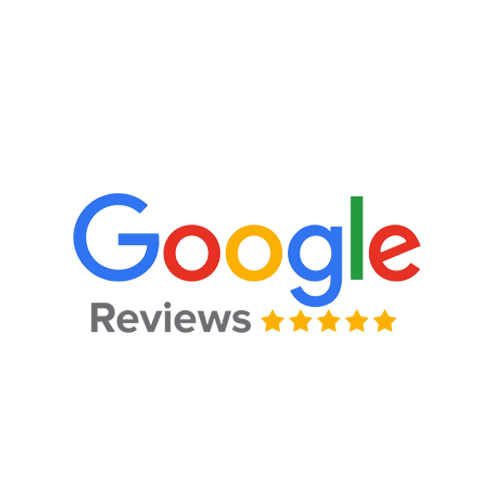 Lindsay Brenner -
"I had a flat tire and they immediately helped me to repair it. They were very professional, fast and affordable. I recommend this business for sure!"
Joseph Herrera -
"Good and fast service! Sebastian and his guys are hard and determined workers. He installed new cats, straight exhaust and tuned my 16′ 5.3 to work awesome with it! Good pricing!"
Ruben Abeyta -
"Great place to get work done on your vehicle! Very attentive customer service. The person who helped me I think his name was Sebastian was very nice and professional. Gave me a great affordable price for my truck. I plan to use this company exclusively in the future. Highly recommend them."
Kyle Ramsey -
"Oil change in and out in 20 min. The mechanic was very quick and friendly, thanks Jack."
Alejandro Hernandez -
"Great work at affordable prices would recommend one hundred percent"
How often should you have your vehicle serviced by an auto repair expert?
The question "How often should you get your vehicle serviced?" should not be taken as a given, especially since the condition of your car can change over time. In fact, the average car owner will spend as much as $1000 annually on car maintenance just to make sure that it is always in good shape. But how do you know when you should really get your car mechanic to check your car for problems and suggest preventive services?
First, you shouldn't only get your vehicle service checked when something seems wrong with it to you. This is because auto repair requires special knowledge and expertise and it is possible that while everything with your vehicle feels fine to you, there is an issue building up internally that needs to be fixed sooner to avoid a major expense and inconvenience later. For example, an antique car requires special tools that can detect problems that a modern car does not have. And since you cannot possibly bring your antique car in to your local auto repair shop every time you have a problem, you need to have your mechanic visit you at home or at work so that they can look at it. If something seems wrong with your car after a single visit, then you should consider having it checked again, preferably twice a year, once in the fall and once in the spring.
The most important time to have your car looked at is before winter. During winter, snow and ice may start to accumulate on your car and cause it to work inefficiently. You should also consider having your engine checked when it gets colder because a number of common problems that do not develop during the warmer months can develop in cold weather. Remember that it is also important to regularly inspect your tires for wear and tear, and this should happen no matter what kind of car you drive. Tires play a vital role in the performance and safety of your car, and it is important that they are changed when needed.
Another good time to have your vehicle service checked is right before springtime. This is the best time to perform brake inspections, because brakes play a large part in absorbing road shocks and vibration. A poorly performing car will likely feel different when it brakes, and it may even stop altogether, so it's important that you get your brakes inspected before they completely break down. If your mechanic finds any problems with your brakes during your service check, then he or she may suggest that you have them fixed immediately to save yourself money on bigger repairs later on.
How often you should have your car serviced depends largely on the type of vehicle you own. If you own a four-door sedan that you use heavily, for example, you should have your car serviced every three to six months. A family car should be serviced at least once every year. Finally, you should have your car looked at if it is more than ten years old. If it is over ten years old, you should get it serviced every six months. It's important to remember that while service checks should be performed periodically, it's perfectly acceptable to skip a scheduled service check if you believe that there is no reason to do so.
Of course, the above is only one element of how often you should get your vehicle serviced. You should also make sure that you keep up on routine maintenance, such as oil changes, and that you're properly maintaining all of your regular appointments. If you don't think that your car needs any special attention at the moment, it's okay to call a mechanic and let them come look at it. It's important to note that most auto mechanics charge extra for a one-time inspection, so it's always a good idea to have this done at regular intervals.
Call us at JSV Automotive today and we will be happy to consult with you and suggest the best routine maintenance plan for your vehicle. Get the best quality and price of service for your vehicle in Albuquerque!